OUR COMMITTMENT TO EXCELLENCE IS PUT TO WORK EVERY DAY BY EFFECTIVELY DELIVERING CLIENT SERVICE WITH A POSITIVE ATTITUDE, PERSONAL APPROACH,
AND PROFESSIONAL DEMEANOR.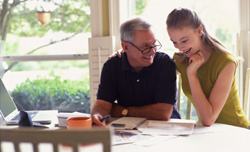 We promise to provide quality services with exceptional value while respecting our clients' concerns with immediate attention. We'll continue to enhance effective lines of communication and be problem solvers who utilize our professional resources. Lastly, we'll embrace change and overcome obstacles that arise.
---